Teacher and Curriculum Designer
University of Louisville, 2016
I organized and facilitated, on a team of five University of Louisville graduate students led by Dr. Andrea R. Olinger, a two-week digital media camp for rising sixth grade girls from historically low-performing schools. I led instruction on digital projects including video and photo editing. I also observed and interviewed the girls about their experiences with technology to assess curriculum and how it might serve in the future.
Pictured here: 21 sixth-grade girls and 5 University of Louisville teachers all in red digital media academy t-shirts stand and look up from around a round wooden sculpture at the Speed Art Museum in Louisville, Kentucky in June 2016.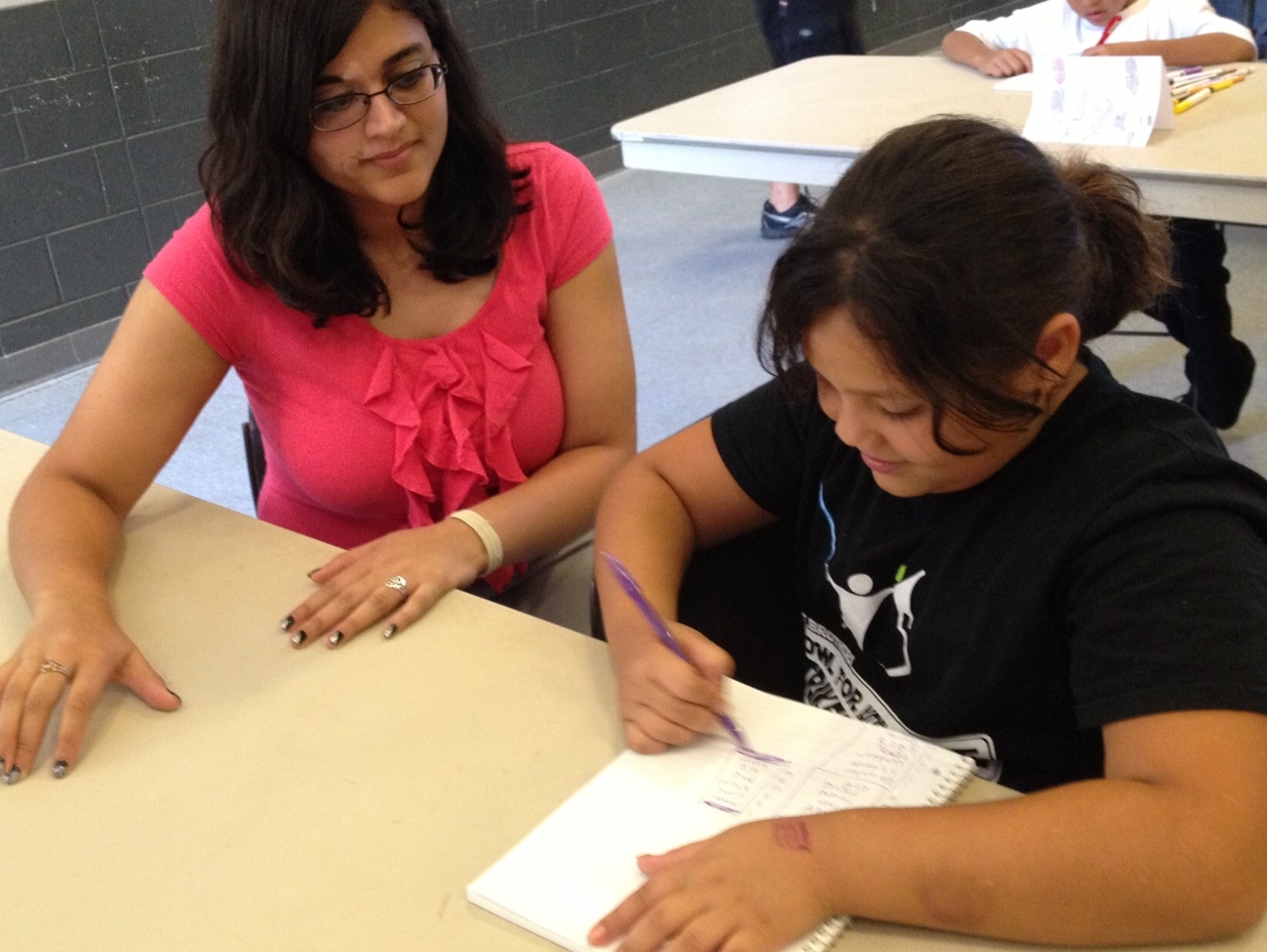 Writing Lincoln Initiative
Instructor
Lincoln, Nebraska, 2013-2015
I worked at two sites with the Writing Lincoln Initiative, a series of writing-center style workshops for Lincoln, Nebraska community members across literacy levels at different sites in the city. These efforts were led by University of Nebraska-Lincoln graduate students. I taught 4th and 5th grade students at the Clyde Malone Center in an after-school writing workshop twice a week for one hour. I also worked with adult literacy learners at the Matt Talbot Kitchen and Outreach. For both sites, I helped create weekly lesson plans and worked with writers on writing, vocabulary, and reading comprehension.
Pictured here: Ashanka (left) seated alongside a 5th-grade writer at the Clyde Malone Center in Lincoln, Nebraska working on a brainstorming writing activity.